A video making the rounds online shows the moment a little girl blatantly refused to call her mother's new husband "Daddy".
The girl's stepfather is seen helping her to fix her bicycle when her mother remarked, "Look at Daddy."
The little girl, who apparently has refused to regard her mother's new man as her father, interrupted her mother, stating that the man is not her daddy.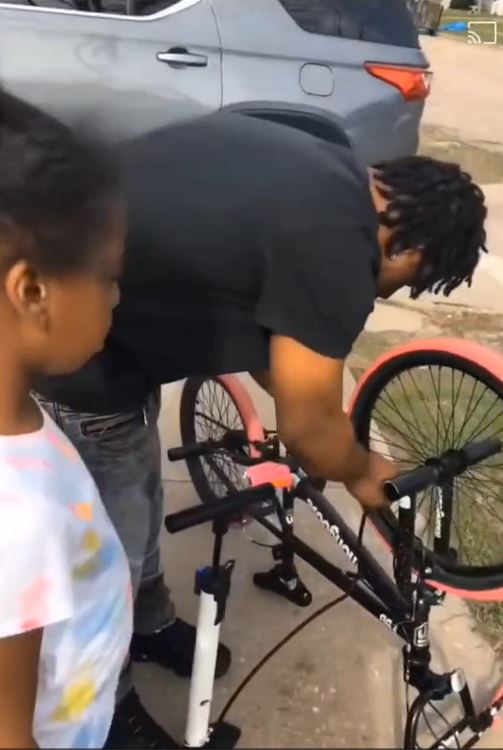 She further stated that her real father is in jail and she misses him.
"He is not my daddy. My daddy is in jail and I miss him," the little girl said.
On hearing her words, the stepfather threw away the bicycle
Watch the video below,