Ghanaian rapper, M.anifest, has hailed Black Sherif as the singer's song, Kwaku The Traveler, rose to the number one position of Apple Music's top 100 Nigerian songs on April 3.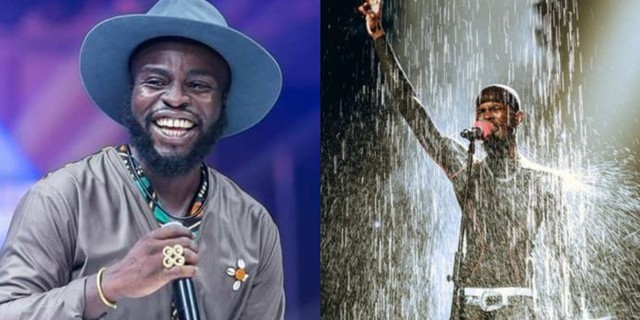 M.anifest and Black Sherif
Black Sherif released Kwaku The Traveler on March 30 – just days ago.
However, the singer's energetic voice, the song's lively rhythm and the piercing lyrics accompanying it, has caused the song to garner massive traction.
It is believed, albeit not confirmed, that this feat is the first for any Ghanaian artiste.
After breaking through with his two sermon songs – First Sermon and Second Sermon – Black Sherif's career has seen an increase in manifold.
He won four awards at the 2022 3Music Awards last month – his first time winning an award. That was not the only Blacko highlight at the event. His performance, which was the first of the night, was an unprecedented display of stage craft.
Days after this, he released Kwaku The Traveler, a song that talks about the relentless pursuit of success and the mistakes that he has made on the journey to realise his dream.
The song is at the number trending music on YouTube at the moment.
READ ALSO;
The song Kwaku the Traveller by Black Sherif is now the number one song in Nigeria and Ghana respectively.