Controversial Ghanaian boxer Braimah Kamoko, popularly known as Bukom Banku, believes he's a better boxer than Deontey Wilder and Tyson Fury.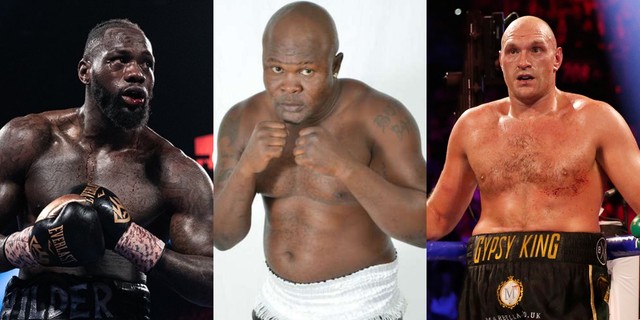 The former WBO Africa Light Heavyweight champion believes he's experienced enough to best the two highly-rated heavyweight pugilists.
Wilder is an ex-WBC heavyweight champion, while Fury is the reigning WBC heavyweight titleholder after defeating the former in 2021.
Bukom Banku, however, believes he has enough skills to defeat the aforementioned boxers in a one-on-one contest.
"You know me, you know I am a good boxer. You know I have the boxing talent so when I say I'll beat someone don't doubt me, pray for me instead," he told Joy Sports.
"The Black man [Wilder] or Red man [Fury] they cannot fit [beat] me, the two of them cannot. I swear, I swear, I swear with God [that] those two boxers cannot. With how far I've gotten in boxing?
"I have been inactive because I have had trouble with my eyes but I am the world champion in Ghana. What are you telling me?"
Bukom Banku has lost just once in his boxing career – a defeat that came against Bastie Samir five years ago.
The 41-year-old went on to win his first international fight after recording a knockout victory over Hungarian opponent, Ferenc Albert in 2019.
However, he hasn't faced anyone since that time despite recently signing a lucrative contract with local promotional giant Box Office Promotions.
Source: Gh gossip