A groom has asked social media users to stop criticizing his bride's facial expression, saying "what we need is your prayers not your judgement on her mood."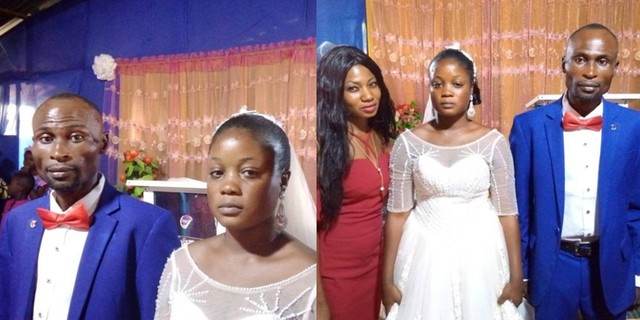 We lost my mother-in-law and her 2 daughters – Groom explains bride's sad mood
According to the Nigerian man identified as Michael Kelvin Igube, what the critics didn't know was the fact that his mother-in-law and her two daughters who were coming to celebrate with them had died.
He added that the heartbreaking situation almost caused the postponement of the wedding event but they decided to go ahead.
"Thank you all, for those of you that failed to understand one's mood, I want to tell you that it was just the power of God at work to bring his word to past, otherwise the wedding was subject to postponed, we lost my mother-in-law, and her 2 daughters on Wednesday while coming to celebrate with us, what we need is your prayers not your judgement on her mood," he wrote on Facebook.
Igube did not reveal what caused the death of his mother-in-law and her two daughters but his reaction to the social media comments explains why his bride wore a grimace on their wedding day.
Photos of the wedding had attracted numerous disheartening comments after Igube himself uploaded them to Facebook, with some people suggesting that the woman might not be interested in the marriage.
READ MORE FROM WEB;